Each year the undergraduate teams from engineering enter the Senior Design Competition, combining their skills of electronics, 3D printing, laser-cutting and data. This year's winners prove that working at home and connecting through video conferencing can lead to exciting results. Some projects tackled local business issues while others invoked entrepreneurial designs, but all of the projects benefited from Penn's multidisciplinary approach.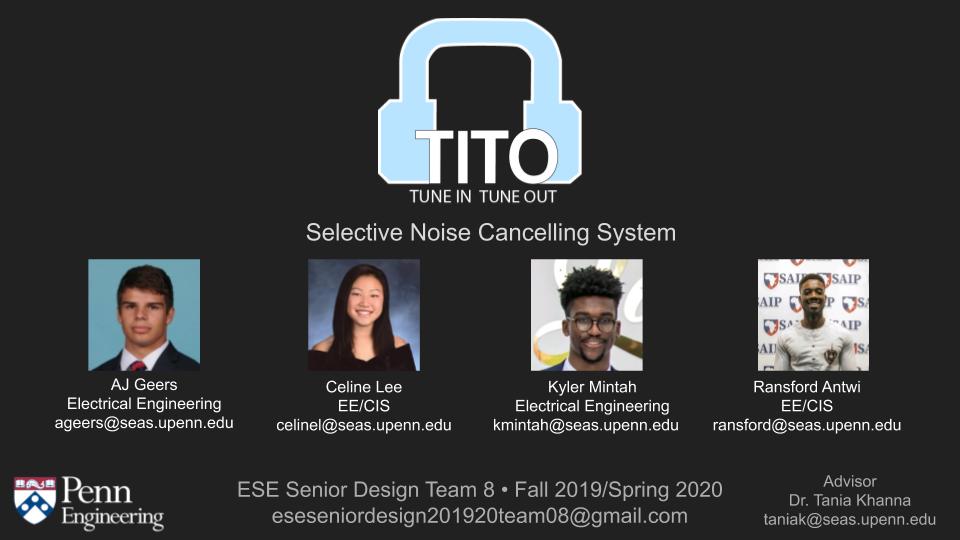 Project TITO (Tune In, Tune Out) won the Frederick Ketterer Award for its creative use of hardware. TITO is a headset that trumps average noise cancelling headsets by allowing wearers to tune into preferred frequencies, while also tuning out the ones they want to ignore.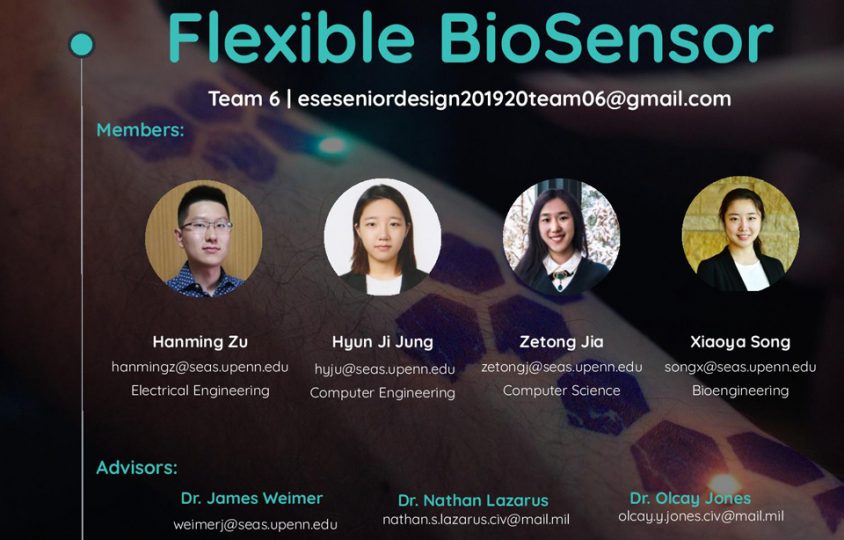 Also receiving the Frederick Ketterer Award is FlexiSense—a wearable sensor for biometric monitoring of high-risk patients, particularly in pediatrics. The sensor allows for temperature to be sent through bluetooth to alert nurses and other caregivers of any changes, helping to save lives.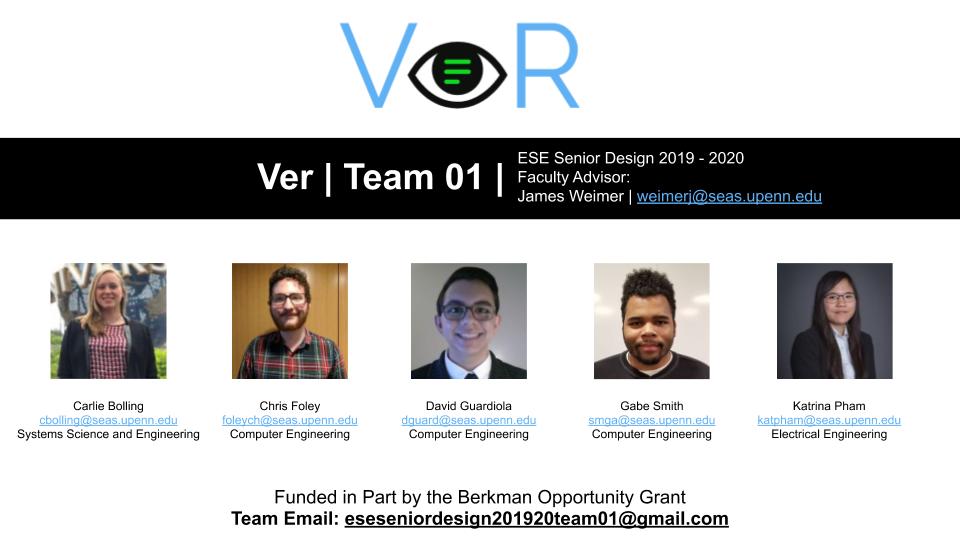 Project VER received the Honorable Judge Harold Berger Award for tech innovation and entrepreneurial spirit. Using virtual reality the project aspires to treat patients with strabismus (crossed eyes) by using eye-tracking technology to get the desired focal point and translate the image on the OLED screen worn on the affected eye.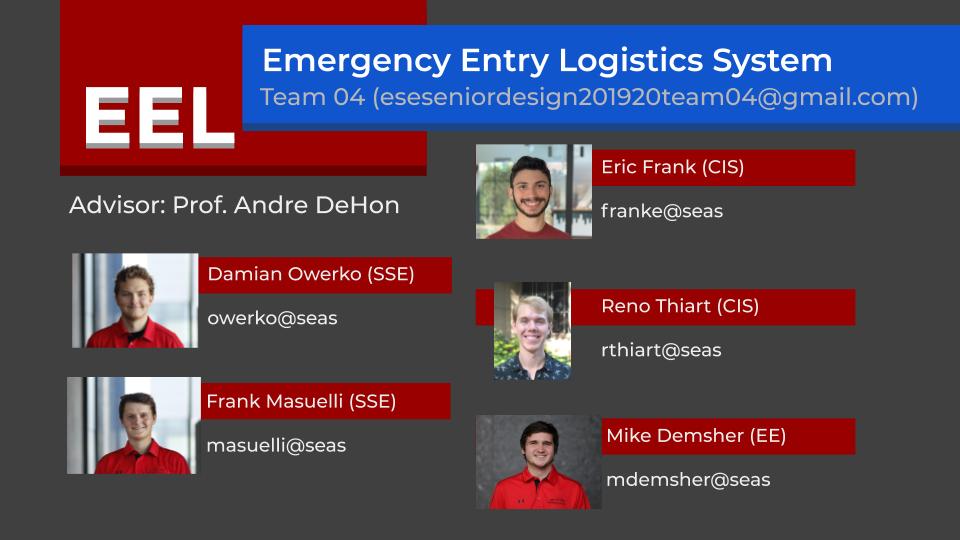 EELS (Emergency Entry Logistic System) also won the Berger Award as it helps first responders locate potential victims in a building using employee badges with BLE (Bluetooth Low Energy) beacon technology. Taking the guesswork out of finding injured or trapped people can lead to more survivors.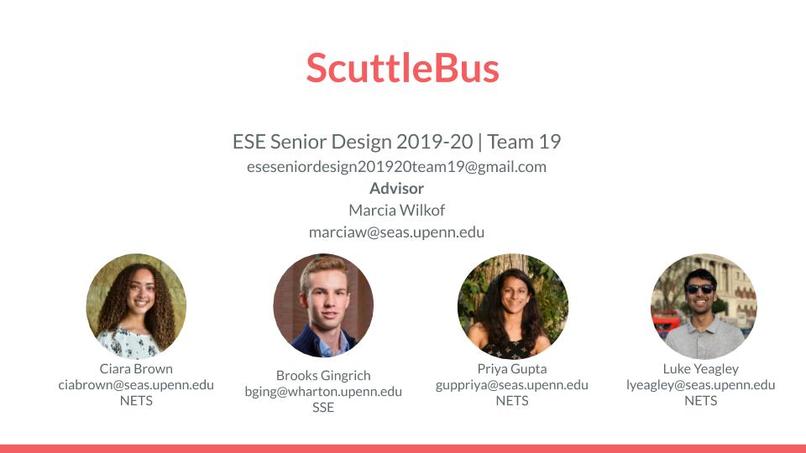 For the Norman Gross Senior Design Award, a project must represent the personal achievement of this past Penn professor. It's not an easy task, but project ScuttleBus proves worthy of this award. Working with the Philadelphia School District's Transportation Department, the team created software to analyze bus routes and interpret the most efficient method of getting students to school on time. It turns out that combining students from different schools looks promising.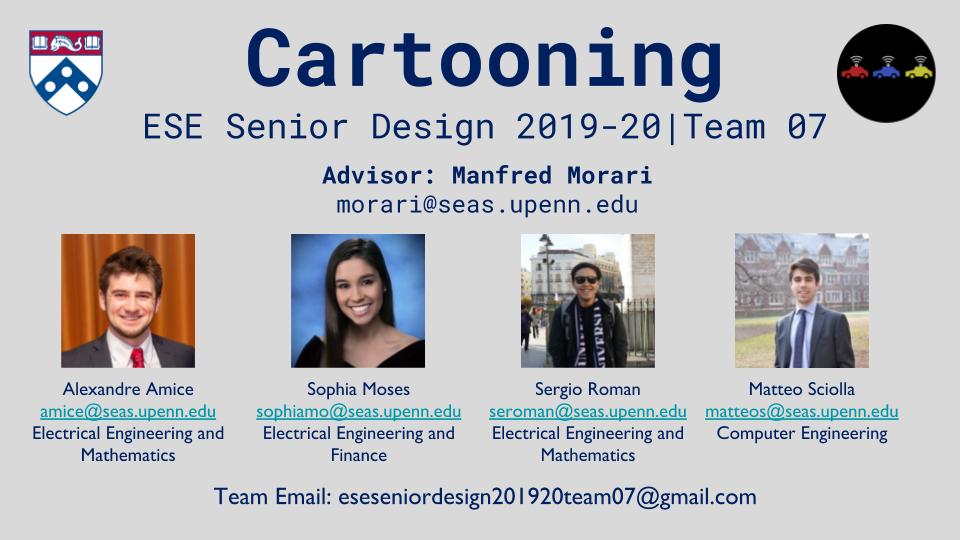 The final achievement, the Societal Impact Award, honors a project that uses information technology to help a societal issue. Car-Tooning works on reducing the issues of traffic jams, accidents and air pollution using platooning of autonomous vehicles. Traveling in groups at high-speeds can get people to their destination faster, save lives and improve air quality.
For more details on these projects, please check out DevPost. Congratulations to all of the winners for their hard work throughout the year; your future employers will appreciate your ability to work as a team, both remotely and in-person, as well as your ability to develop real world solutions.